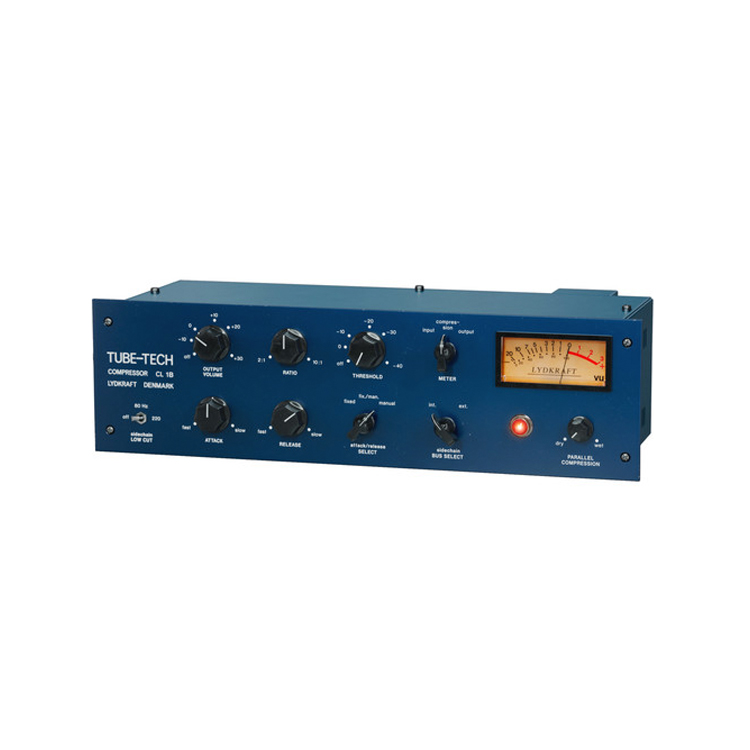 자세한 문의 및 가격 상담 02-702-2496
Tube-Tech CL-1B 오디오컴프레서
Product Highlights
2:1 to 10:1 Compression Ratio

Attack and Release Controls

Fixed or Manual Attack & Release

Dry/Wet Knobs

External Sidechain Control

Internal Sidechain at 80 & 220 Hz

VU meter

Improved Sound Over Original CL 1B

Improved Graphics Over Original CL 1B
HEARBACK SYSTEM
저렴한 가격 / 꼼꼼한 시공 / 사후관리
[product description]

the tube-tech cl 1b hardware compressor is among the most highly regarded pieces of studio gear,
used on countless records and hits over the years.
the brilliant minds at softube have modeled a dead-on virtual recreation
of this famed compressor for use in your existing daw environment.
you ll now have the incredible soft, smooth, tube-character-laden sound,
able to run in multiple instances on your most precious musical projects
for a fraction of the cost of the original hardware unit.
the softube tube-tech cl 1b compressor plug-in
is compatible with both mac and windows and comes in vst, audiounits and rtas versions.
get your softube tube-tech cl 1b compressor plug-in today
from sam ash direct and enjoy the confidence that comes from fast,
free shipping, the guaranteed lowest price and our 45/60-day return/price protection policy